METEOSIM
__________________________
Weather intelligence to enhance your business
Identify potential atmospheric hazards.

Anticipate and respond quickly to atmospheric chemical accidents.

Monitor critical conditions within your operations.

Evaluate the causes of pollution episodes in detail.

Plan activities which are sensitive to atmospheric conditions.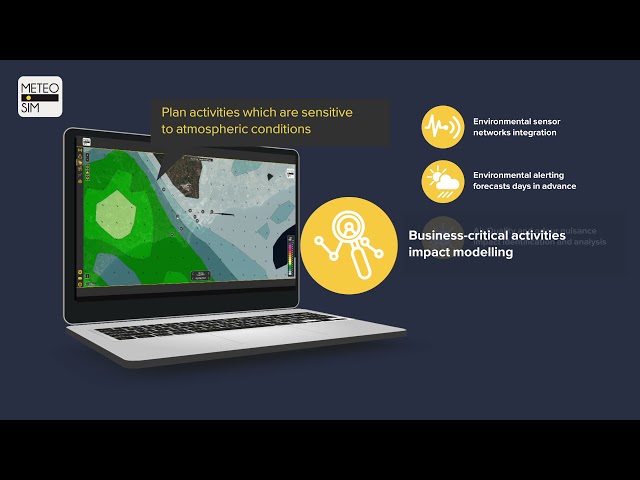 Tell us what you need and we will contact you as soon as possible.
Atmospheric pollutant dispersion models such as CALPUFF and AERMOD are models that simulate the dispersion of different atmospheric pollutants or odours, released by an emitting source.
Since April of this year, METEOSIM SL has been working on the development of a diagnostic system on air quality that serves to prepare air quality improvement plans, a forecasting system to anticipate eventual exceedances [...]
In a previous Post, we talked about how specialized private companies are helping to modernize national meteorological services in developing countries